EA/DICE ran a Battlefield 2042 beta program earlier this month, and have now processed the results and feedback to come up with something meaningful. conclusions and a reasonable path to follow. The beta version provided access to Battlefield's massive-scale 128-player battles, competing in large teams and smaller squads, on a large map located in French Guiana called Orbital.
One of the most controversial decisions the developers made with '2042' was moving away from the traditional Battlefield character class system and introducing specialists. In the blog post about the beta results, the developers maintain the line that Specialists are an evolution of the class system. However, there were some complaints that it just didn't facilitate the same degree of teamwork synergies as the previous class. based on the system in the Battlefield games before this one.
EA/DICE acknowledges that perception is going to change with the reveal of its ten specialists, which effectively puts "all the cards on the table." The first five specialists (each with a specialty and trait) broadly covered the traditional Assault, Medic, Support, and Recon ranks, and there were also flex loadouts, for more nuance. The new Specialists, which double players' options to 10, are detailed in the embedded video below.
Navi Rao – Reconnaissance, with Cyber ​​Warfare (Weapons & Tech Hacking) Specialist and Trojan Network Trait
Santiago "Dozer" Espinoza – assault, with ballistic shield specialty and blast resistant trait
Emma "Sundance" Rosier – assault, smart explosives specialty and wingsuit trait
Ji-Soo Paik – Reconnaissance, with Hostile Location Scanner and Threat Perception Outstanding Trait
Constantin "Angel" Anghel – Support, with Cargo Box Specialty (Restock) and Trauma Specialist Trait (Healing)
The dedicated Battlefield 2042 specialist page it's been updated with all the new specialists, so you can head over there for a rundown.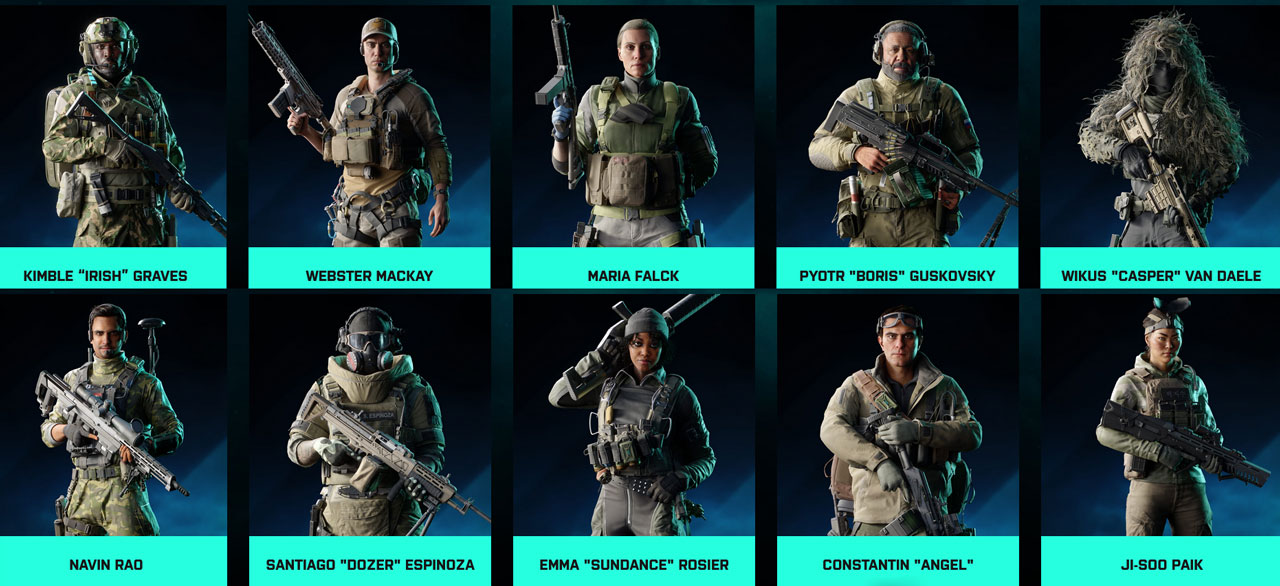 EA/DICE have made a number of other significant changes in the wake of the beta, based on user feedback and bug reports. The key changes expected are the UI, maps, movement system, mission entry and exit points, accessibility, and many code-side and server-side tweaks.
The developers also want to point out to beta testers who might not have been as impressed with the action, that in the fully fleshed out game, settings will be fully customizable and more specialized hardware will become available as one progresses.
In summary, it seems that DICE has listened very carefully to player feedback, but in fact it was a mountain of feedback to work through and take into account. Hopefully that was enough to help Prime battlefield 2042 for mass consumption on November 19…